A 40+ woman's take on modern day lifestyle, championing the fact that at this 40+ age we are more alive than ever! This week I am avoiding the 'S' word, as it has all melted AWAY.  Instead I have turned my attention to a very important matter, Mother's Day!
I'm not dead or invisible I am a 40 plusser and I am also a Mother, which entitles me to bleat on endlessly about Mother's Day, gifts, my 'babies' and slushy sentiments…or not!!!!
Mother's Day
What do Mother's really want?
Did anyone watch Family Fortunes, when the computer generated a grunting noise for NO and a light ping sound for a correct answer! The thing was there was no 'correct' answer, unlike real quiz shows, with definitive truthful, spot on and exact answers. This show was based on 'a survey of 100 people' namely the public, who occasionally came up with some hilarious replies, as did the Z list contestants.
Luckily for you (no I haven't employed Les Dennis) I conducted a survey on Saturday and asked the question 'What do Mother's really want for Mother's Day?'. Thanks to my lovely Mors and Redhill and Reigate Parent Network Facebook Group for being so responsive!
As CEO's of the family or MD's of the mob, here are our findings. Which MD are you?  
                                                                          1. The 'Time Off'' MD
A day that is free from:
Chores

Arguing children

Cooking

Cleaning

Picking up socks & pants off the floor
This sounds so appealing all supermarkets should add this to their 'free from' ranges. I most definitely have allergic reactions to all the above -good choices!
                                                             2.The 'I just want a nice long bath' MD
The day that is promising:
Bubbles

Relaxation and stress-free time out

Candles

Soft music

Uninterrupted time 'no you can't climb in'!!!
One of my personal favourites, a good old soak at the end of the day when you can think clearly or not at all.
                                                         3. The 'Frazzled and sleep deprived' MD
Remember what a lie in feels like? A night of solid sleep without waking? No? Then this one is for you
Sleep

Someone else to tend to the night time interruptions

Sleep, but more of it

Lie in

Breakfast in bed
I hate to say it, but by the time your 'lovelies' start sleeping in, this usually coincides with changing hormones that wake you up in the night to A). Pee B). Sweat C). Itch #itshardbeingawoman
                                                              4. The 'floral and chocolatey' MD
Spring is in the air and this means 'daffs' – our wonderful yellow flower full of happiness and sunshine, top that off with a bar of chocolate and you are living the dream
Flowers - minus the rubber gloves!

Chocolate (although secretly wanting your favourite so you know that they DO listen)

Hand picked in a bunch (as long as they are not from the neighbour's garden)

Chocolate in the shape of a handbag or shoes (or is that just me)?

Edible chocolate flowers and get double brownie points!
Stop it, you are making me hungry! Cooked meals also scored highly too.
                5. The 'learnt to have a really good sense of humour since becoming a Mum' MD
One which appeals to my sense of 'inner child' and thanks for providing such a wide array of things I can now add to my MD mental wish list
A night away on my own in a hotel

Gin/cherry Lambrini/Prosecco

Tom Hardy/Channing Tatum

Body weight in chocolate and Gin

My husband to remember (although I am not sure that was a joke)?
Thanks for the witty replies and yes please to all of the above
And from ALL  your replies, one from every great Mother
                                                                           The 'handmade card' MD
I appreciate that the card market needs to make its money, but on MD there is nothing better than a hand-made, with love, Mother's Day Card – spelling mistakes are welcome and a zillion kisses are mandatory
xxxxxxxxxxxxxxxxxxxxxxxxxxxxxxxxxxxxxxxxxxxxxxxxxxxxxxxxxxxxxxxxxxxxx
And not forgetting HUGS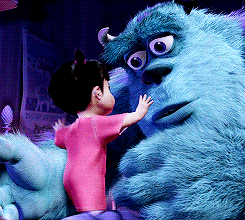 Thank you all so much for making me smile with your comments, posts and messages. May we all have a wonderful day, we are all amazing, caring and resilient.
If you missed last weeks blog about 'Are we addicted to busyness' this may be relevant to how you are feeling 
MY thoughts
Truthfully, every year I feel tinged with sadness that my sweet, kind and very loving Mum is no longer here. Every year I avoid the Mother's Day card section, delete emails promoting 'the perfect gift' and ignore the fact that next Sunday will be another reminder of what has gone  
Bring the wet fish out again, quick slap round the face and onto a less morbid viewpoint. Every cloud does have a silver lining, with my two growing lads who look up to me, in the knowledge that I am their Mother, the very visible, very undead (sounds a tad zombie like) MUM. Their Mum and one they are
A). slightly embarrassed of  B) cringe at my terrible jokes C). don't ever want to leave home because of my home cooked grub. D) Love me loads and show me with kind acts of  forgetfulness! 
However, as a now business owner, I do have to rethink my 'in denial' strategy and embrace the fact that there are lots of lovely Mums, daughters and sons very much alive and kicking. Now we have the beauty of extended 'blended' families (always reminds me of liquidisers) step mums, step daughters & sons,  mother – in – laws and the cute and fluffy, first year of being a Mum.  With that thought in mind I know I am ridiculously late with any promotion for celebrating and acknowledging Motherhood. I apologise however, if you are ridiculously late in organising the 'perfect' gift, then do look at what is on offer-or show your SO this BLOG 
This is the bit when you click on the link below
Although after all your feedback, not sure you'll need it, a hot bath, lie in and a happy family with a home-made card will do the trick! I have created the ultimate gift for you, which is completely FREE
Another quick click on the link below and this one is printable
Mother's Day FREE gift voucher
Failing all that, come along to my preloved event at The Old Oak, Meadvale on Wednesday 7th March and treat YOURSELF with a bargain. Here are the details 
Thank you for reading my 'I am not invisible or dead, I am a 40 plusser' blog. If this has made you laugh/cry/chuckle/sob then please share,  follow and subscribe to my blogs and e letters at 
No blog from me next Sunday 11th March, as I am taking a 'day off' to  do 'all of the above'
Stay colourful my friends
Lots of love
Clare
Please reload